Mid State Forestry Mulching - Nashville and Middle TN
Our company offers forestry mulching services, which is one of the eco-friendly methods for clearing land. The machines we use shred all different vegetation, leaving wood and natural mulch which is good for the ecosystem. The devices we use have specially fitted rotary cutting drums resembling giant rolling pins with teeth to make it possible and efficient enough to handle tough terrain.
We specialize in a variety of services, including mulching and clearing. All our work is carried out by professionals within the time frame you specify to help keep your projects and sites on track. 
Forestry Mulching is a great option for commercial projects.  Here are some benefits to using forestry mulching with commercial construction:
It is much faster than clearing the land
Permitting is often not required
Mulching helps keep the soil in place which is good for the environment
Burning isn't required

Erosion is mitigated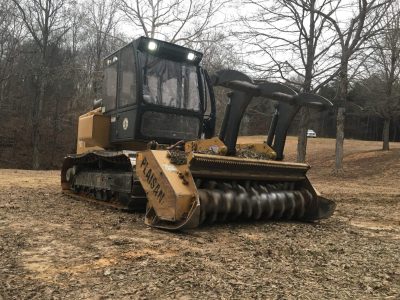 When starting a new development, it's important to prioritize initial lot clearing. This process can provide safety for the site by eliminating dead trees and too much vegetation that could pose threats like catching fire or spreading disease.
Also, our team prioritizes safety first. There are many forestry mulching "companies" that are simply someone with an attachment for a piece of equipment. We are a full time corporation who has safety first as their goal.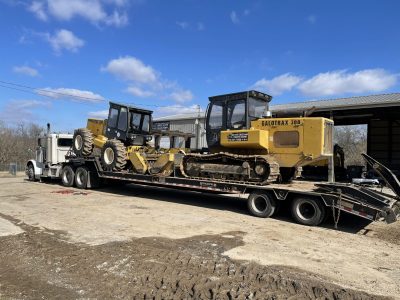 One of the most important reasons to clear a piece of land before construction begins is because it will increase its value.  If clearing your lot first will make this happen sooner and help customers see its potential, take care to factor curb appeal into how people perceive the land.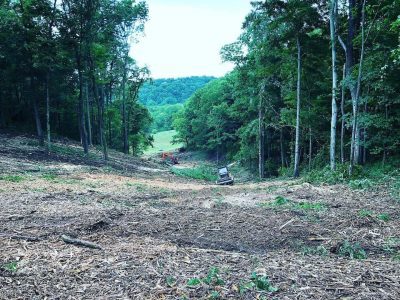 The efficiency of your project is just one thing that will benefit from the use of heavy machinery. You'll be able to solve problems on site before they become a major issue, and you can actively prevent delays by clearing trees and other objects away in advance so there are no surprises when construction begins.
Our smaller, more mobile forestry mulching machine is perfect for projects where larger machinery can't go. It leaves the land relatively unscathed, in comparison to a larger piece of equipment. With our lightweight equipment and careful attention to the environment, we turn trees into a soil-enriching mulch that will be much better for the environment.
Forestry mulching is a great way to meet the needs of your business and community. It not only offers protection against fire, but also saves on emissions from heavy machinery in urban areas by reducing soil compaction where it's needed most for water absorption. Plus you can help wildlife make its comeback while clearing up space that was once covered with scrub brush or invasive species!
Mid State Land Clearing will work with you to transform your property into a space that you can be genuinely proud of. We have built our company and reputation with this concept. No matter what your project, no matter your project's size, we have the experience, equipment, and commitment to providing you with the perfect piece of real estate and mind.