Mid State Land Clearing Commercial Machines
We use Commercial Land Clearing and Forestry Mulching Machines. Our Machines are Designed Specifically for Land Clearing and Mulching. Beware of Other Companies that Use Smaller Generic Equipment.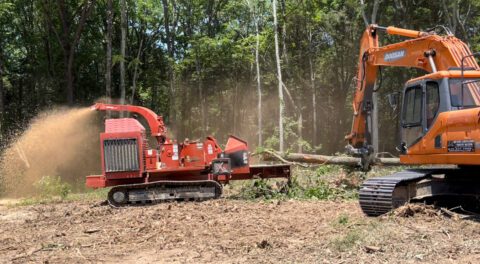 Mobark M20R Chipper on Tracks
This remote controlled 400 horse power chipper on tracks is set up to take the machine to piled up trees. With a large opening, it can chip a 20 inch diameter tree and shoot the material up to 70 feet either to be spread on the ground or blasted into piles or shot into a trailer for haul off. It's an affordable and very effective way to deal with a lot of large material.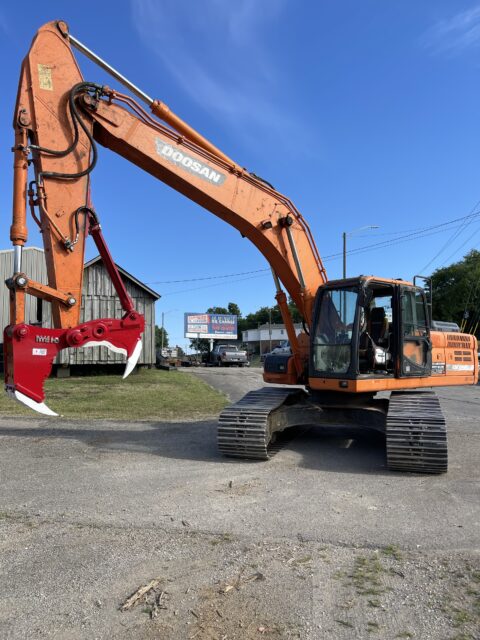 Doosan DX255 with Stump Shear
With this 55,000 pound Doosan Excavator with the NYE Stump Shear, we can split stumps while in or out of the ground. We can also split large material into smaller diameter pieces making it easier to grind or fit into our whole tree chipper. It can also be used to split material to allow for quicker burning and to help eliminate dirt off of uprooted stumps for ease of burning.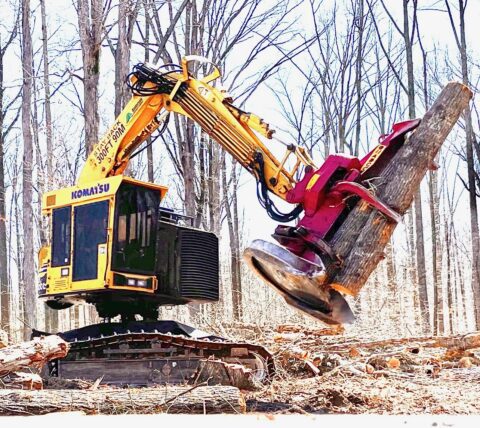 Komatsu XT430L Feller Buncher
Our tracked feller buncher is designed for cutting down small and large diameter trees. Whether it's on level or steep ground with it's leveling system it can climb extreme slopes or tackle uneven ground for the tough jobs. With its 360 degree cutting head it can cut a 22 inch diameter tree in one cut. With multiple cuts it can cut material down as big as a 45 inch diameter tree.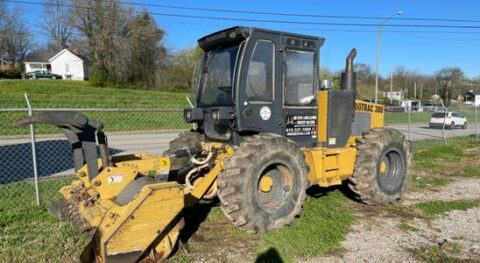 Variotrac 300
The Variotrac forestry mulcher is a heavy-duty machine that can handle forest maintenance work and easily take care of small - medium trees. This powerful 300 HP model utilizes direct drive, with mechanical PTO for transmitting power to the Mulching head via heavy duty tires which are useful in residential projects as well.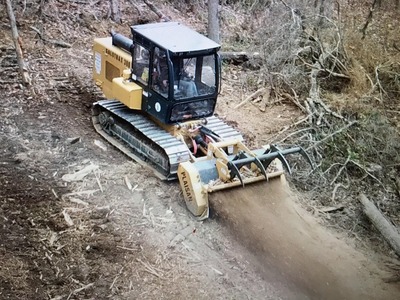 GX 300
The low ground pressure of the GX300 tractor means less tearing up the land and more clearing the way to get projects done. The hydrostatic drive with smooth precision controls is manufactured specifically for this unit, giving operators a clean ride every time. This allows for fast land clearing.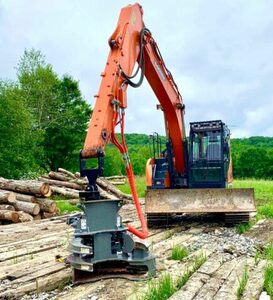 Doosan DX140 Excavator with Ryans Felling Head
The 14 Metric ton excavator is the perfect machine to clear trees in hard-to-reach locations. It can be used for logging out lumber from trees and cutting them safely into desired sizes, which are then suitable for milling. This is a commercial machine that will get the job done quickly.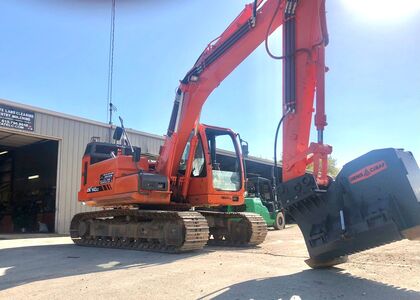 Doosan Excavator with Power Pack
The Doosan Excavator includes a stand-alone hydraulic system that powers the Denis Cimaf mulching head. If you want an efficient machine to take on any terrain for different types of jobs, then look no further than the DOOSAN excavator and power pack system. This machine is large and can get huge areas of land mulched quickly.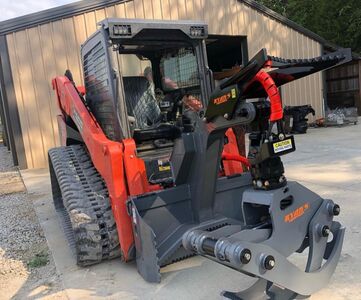 Kubota SVL95 Skid Steer
The Kubota SVL 95 machines are perfect for small and medium size jobs. With the FAE mulching head, these multi-use machines can tackle residential back yards with efficiency without damaging the ground like heavier equipment would due to their light weight rubber tracks. For larger logs or trees in forests, a Ryans 360 log grapple is available on this machine so that you don't have to worry about doing any damage to other standing trees nearby while moving through those woods.