Mid State Land Clearing Commercial Machines
We use Commercial Land Clearing and Forestry Mulching Machines. Our Machines are Designed Specifically for Land Clearing and Mulching. Beware of Other Companies that Use Smaller Generic Equipment.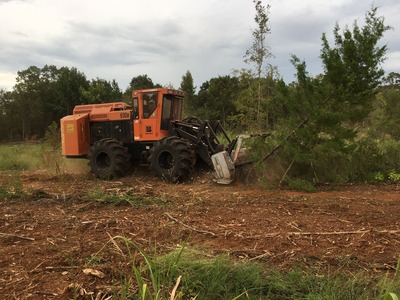 Barko 930B
The Barko 930B industrial wheeled tractor offers a heavy-duty design, exceptional operator visibility and versatile attachment capability. Commercially constructed, the 930B features weld blending and engineered sweeping curves to provide added strength and increased fatigue resistance. This is the ultimate in commercial forestry mulching machinery.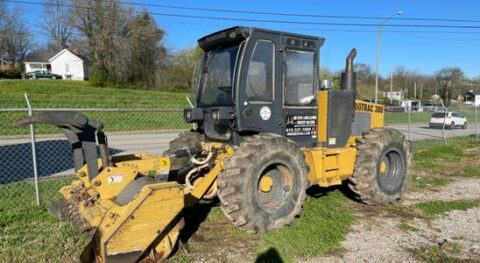 Variotrac 300
The 300 HP Variotrac mulcher is suitable for forest maintenance work and mulching of small - medium trees and underbrush. The Variotrac forestry mulcher utilizes HP and direct drive being transmitted to the Mulching head via mechanical PTO, utilizing heavy duty tires which are useful for residential projects.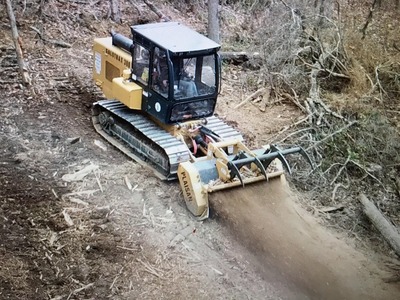 GX 300
Tracks are extremely robust and manufactured specifically for this unit, giving the lowest possible ground pressure and highest strength and stability. The drive is hydro static with smooth precision controls. That means less tearing up the ground and more clearing the way for you to get your job done.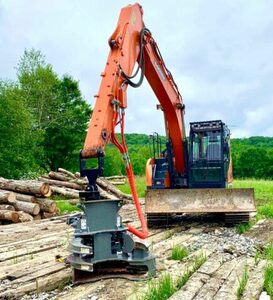 Doosan DX140 Excavator with Ryans Felling Head
A 14 Metric ton excavator with 20" Bar saw felling head is designed to be able to cut and fell material safely to the ground and is capable of logging out the lumber from the tree into desired sizes suitable for milling. It can also be used for clearing trees in hard to reach locations.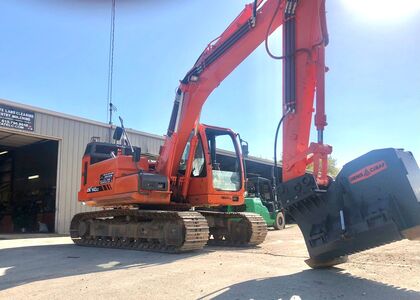 Doosan Excavator with Power Pack
The Doosan Excavator and power pack system is equipped with a separate high HP engine and stand alone hydraulic system from that powers the Denis Cimaf mulching head on the end arm of the excavator allowing for efficient mulching for pond and river banks, rocky areas, steep terrain and soft ground conditions.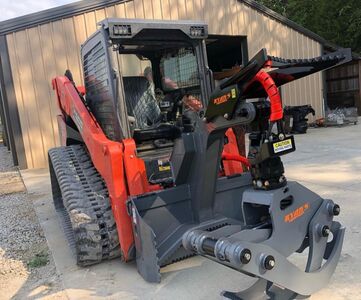 Kubota SVL95 Skid Steer
The Kubota SVL 95 machines are small multi use machines used for small and medium size jobs with the FAE mulching head they can tackle residential back yards with efficiency with out causing ground damage due to light weight and rubber tracks. the SVL 95 machines can be equipped with a Ryans 360 log grapple for skidding logs and trees through the woods without damaging the remaining standing trees.